ANN's coverage of New York Comic Con 2023 sponsored by Ize Press!
---
Kodansha USA Publishing announced during its New York Comic Con panel on Saturday that it has licensed Eri Sakai's He's Expecting and Kengo Matsumoto's How to Treat a Lady Knight Right manga for digital release in November. In addition, it will release Muneyuki Kaneshiro, Kōta Sannomiya, and Yūsuke Nomura's BLUELOCK -Episode Nagi- and Manabu Yashiro's Tank Chair manga in print in fall 2024. The company also revealed that it will publish Katsuhisa Minami's The Fable manga in print in spring 2024.
---
The following manga are the newly announced print releases:
Title: BLUELOCK -Episode Nagi-
Authors: Muneyuki Kaneshiro (story), Kōta Sannomiya (art), Yūsuke Nomura (character designer)
Print Release: Fall 2024
Summary: Seishiro Nagi, a second-year high schooler, thought everything was a pain and lived his life in an apathetic fog. That is, until he met Reo Mikage and they entered the mysterious striker training center, Blue Lock… A new spin-off from Blue Lock's author, Muneyuki Kaneshiro, telling the story from Nagi's point of view!
The BLUELOCK -Episode Nagi- spinoff manga debuted in Kodansha's Bessatsu Shōnen Magazine in June 2022. Kodansha published the manga's third compiled book volume on September 14. The manga is inspiring an anime film.

---
Title: Tank Chair
Author: Manabu Yashiro
Print Release: Fall 2024
Summary: Shizuka takes on the most dangerous of assassin jobs, but she's not the one doing the killing. Rather, it's her brother, Nagi, a strong assassin who took a bullet to protect his sister, leaving him in a comatose state and having to use a wheelchair. However, Shizuka has figured out the key to waking her brother up: he must be faced with killing intent! Thus begins a violent journey of recovery, battling the most dangerous foes!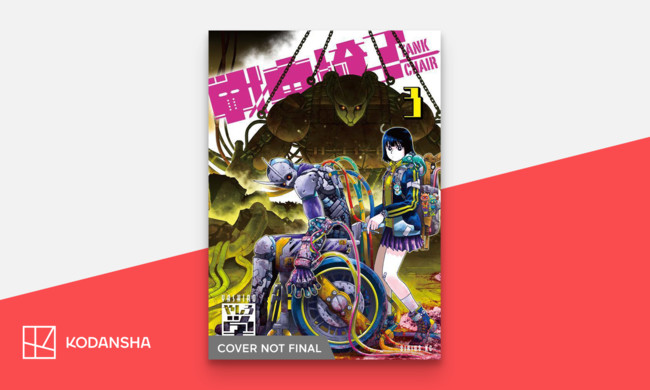 Yashiro debuted the manga in Kodansha's Magazine Pocket app in November 2022. Kodansha published the manga's fourth compiled book volume in August 2023.

---
Title: The Fable
Author: Katsuhisa Minami
Print Release: Spring 2024
Summary: When you're the infamous "genius killer" hitman The Fable, many things come easy. Being a normal person, however, isn't one of them. In fact, being told that he can't kill anyone for a while may just be the hardest job he's ever taken…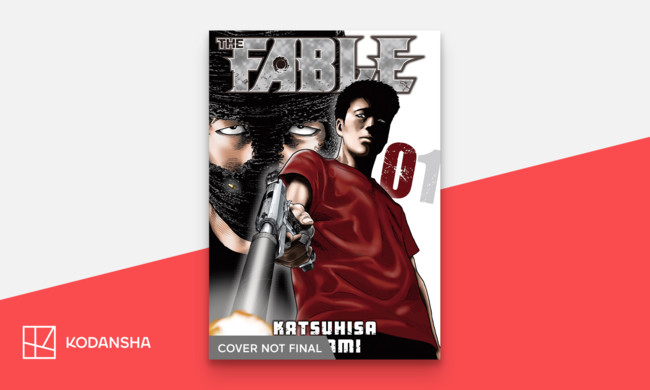 Minami launched the original manga in Kodansha's Weekly Young Magazine in November 2014, and ended the series in November 2019. The manga has 22 volumes. The series won Best General Manga at the 41st annual Kodansha awards in 2017. Kodansha USA Publishing is already releasing the original manga in English digitally.
The manga is getting a television anime.

---
The following manga are the newly announced digital releases for November:
Title: He's Expecting
Author: Eri Sakai
Debut Date: November 7
Summary: When career-minded Kentaro Hiyama finds out that he's pregnant, it will change the course of more than just his own life. In the Japan of Eri Sakai's thought experiment, ten years have passed since the male sex has spontaneously gained the ability to get pregnant, and society has struggled to adjust. Kentaro isn't sure at first who the mother might be, and quickly finds himself butting up against regressive attitudes and discriminatory policies—most of which long precede male pregnancy. In his previous life, he'd never given any of it a second thought—he may have even held the same views. But through his encounters with other pregnant people, and galvanized by his new perspective, Kentaro turns his skills in business and marketing to effecting social change.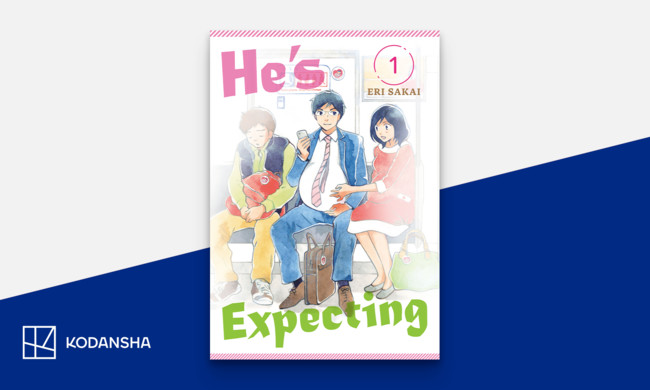 Sakai published the manga in Kodansha's Be Love magazine in 2012, and Kodansha published one compiled book volume for the manga. The manga inspired a live-action series in April 2022.

---
Title: How to Treat a Lady Knight Right
Author: Kengo Matsumoto
Debut Date: November 21
Summary: Leo Cornelia has dedicated her entire life to the battlefield. There is no demon she can't slay, no challenge she can't handle—at least, not until that confounding halfwit mage Foolie Dent confesses his love to her. Nothing feels farther from her than long-discarded notions of femininity and romance, but this annoying but dependable new friend might just be the key to opening the heart she closed long ago.
Matsumoto's How to Treat a Lady Knight Right (Ima made Ichidomo Onna Atsukai sareta koto ga nai Onna Kishi wo Onna Atsukai Suru Manga) manga debuted in Monthly Shonen Sirius in March 2018. Kodansha published the manga's seventh and final compiled book volume in May 2021. The defunct Sol Press previously licensed the manga.

---
Source: Email correspondence